Them Empties
It's probably too early for an empties post...But I'm coming to the end of my current moisturizer routine and feel that I can't speak of my new skin adventure without giving respect to the past. So here it goes!
I used to find it obnoxious that my mom insisted only on Shiseido for her skin care. That was the only thing on her wish lift for all gift-giving occasions. During grad school, when the only money I had was borrowed government money, trying to find a decently priced Shiseido product was nearly impossible. I still bought her something (this is my self-advertisement of being a good daughter) but it was painful.
It's been a few years since grad school and I am now a Shiseido junky. I can understand the draw and cult-like dedication to the brand. With consistent use, my skin began to feel more even with a healthy dose of moisture. Unfortunately my job requires a lot of talking and constant bathing in A/C air, so I typically need a mid-day recharge or else my laugh lines look more like deeply carved cracks in the sidewalk known as my face. Hence the new adventure and trial of different daily products!
The Outgoing Empties
Before I start the reviews, I must preface it with all these products are pricey. They're investment products and the price point isn't for everybody. Just a fair warning.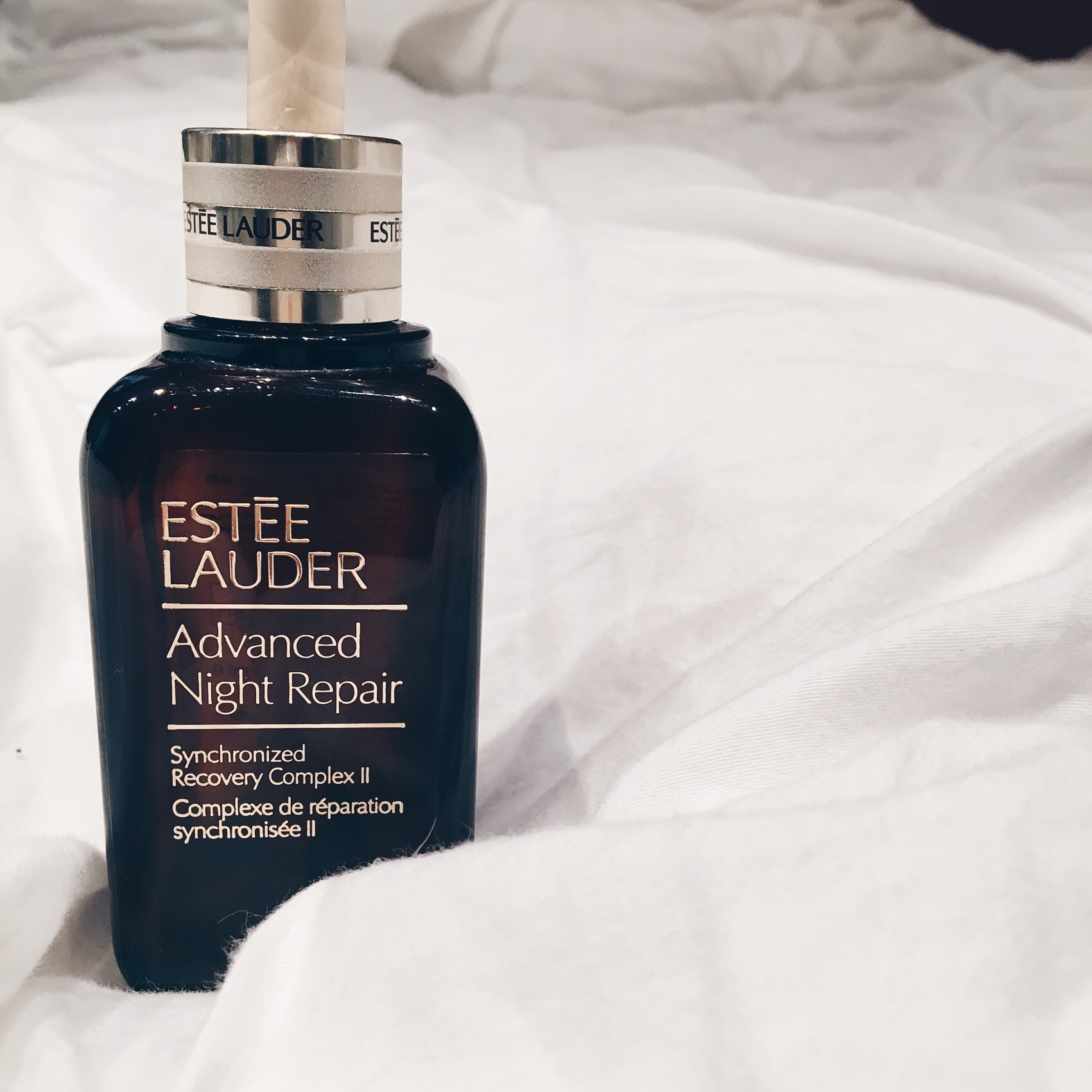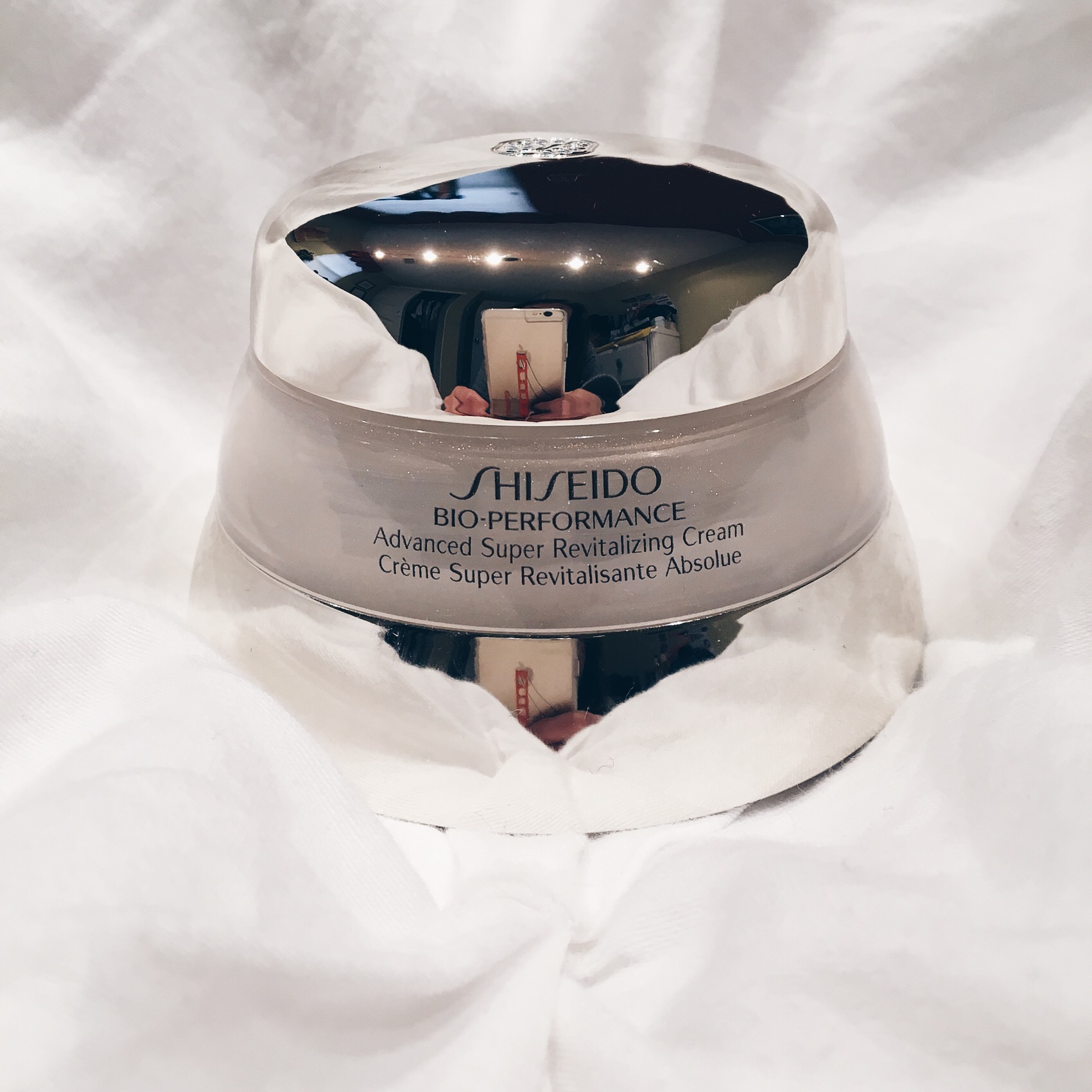 I know this isn't Shiseido but I've come to really appreciate the Estee Lauder Advanced Night Repair serum. I use it as my base before applying my night time moisturizer. On days my skin may be particularly dry, I'll use it as a base before my day moisturizer as well. I think it's great to also use alone. There are those days your skin just feels weighed down from the grime of the day and maybe a particularly heavy makeup day. That's when I skip the lotion emulsion and just apply the serum. The skin stays hydrated but is able to breath throughout the night. I'm likely going to come back to this product. I haven't found a serum that is able to last the full night as well as this one.
The Shiseido Bio-Performance Advanced Super Revitalizing Cream is amazing. It keeps the skin soft, works both as a day and night cream, and leaves the skin at a healthy texture perfect for makeup application or just naked (the way I typically like). It initially feels tacky but it'll absorb quickly within a few minutes of application. I typically like it a little sticky because my skin is so dry. I would say the Bio-Performance line is typically geared more towards dry mature skin, the Benefiance line is better for younger skin. I like both lines for different purposes.
Lastly, the Shiseido Future Solution LX Eye and Lip Contour Regenerating Cream is expensive. I just have to get it out of the way. This bad boy is $130 per pot. I used it sparingly because of how expensive it is. Thank you dear mama, who doesn't mind splurging on skin care products, for buying this for me. The cream is on the thicker side, a little goes a long way. It truly works wonders in smoothing under eye texture and evening out the lip contour line. There have been a few times (by few I mean nearly every day) my lips get really dry from work. This cream would amazingly hydrate and almost renew my lip line overnight. The price is really steep, so I'm likely not to come back to it unless there comes a time that my eyes and lips are in desperate need of anti-aging. I'm praying not.
Well, this is my sad farewell to three great products and my excited but nervous welcome to a new skin regime. Don't worry, I'll fill you guys on the trial runs :)
Thanks for reading in!
Deuces